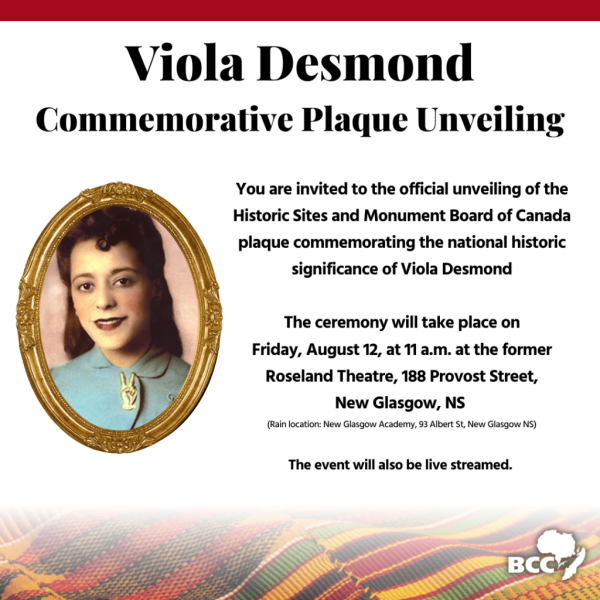 The Historic Sites and Monument Board of Canada will be unveiling of a plaque commemorating the national historic significance of African Nova Scotian Viola Desmond at The former Roseland Theatre in New Glasgow.
The ceremony will take place on Friday, August 12, at 11 a.m. (Atlantic Time) at 188 Provost Street, New Glasgow, NS. (former location of Roseland Theatre) All are welcome to attend. (Rain location will be New Glasgow Academy, 93 Albert St. New Glasgow NS).
This will be a free public event and it will also be live streamed.