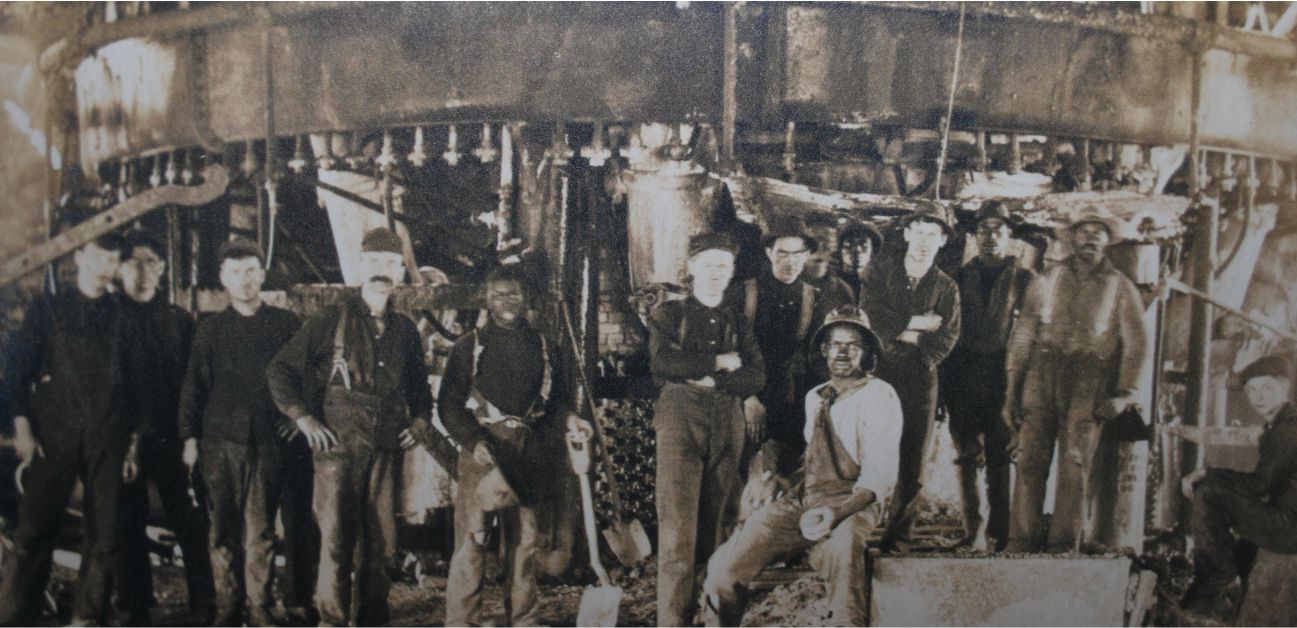 Later Arrivals: Caribbean Migrants: 1920
A fourth major migration of Blacks to Nova Scotia – more specifically to industrial Cape Breton – began early in the 20th century. It came in two separate streams, one from Alabama and another from the Caribbean, especially Barbados. These groups came not in a quest for freedom but to obtain good-paying jobs in the newly developing steel and coal industries.
The group that came from Alabama were specially recruited by the Sydney steel plant to come and work in the "boomtown" economy in connection with the new blast furnace. At the time, Black iron workers in the United States were regarded as among the very best. It is unknown exactly how many men relocated from Alabama in 1901 as the Sydney plant began operations, but there were several hundred. Some were accompanied by women and children. The newcomers settled mostly in the Whitney Pier area and they saw to it that they had a church and that their children received an education.
Despite the promising beginning, the relocated Alabama community felt less than fully accepted in their new surroundings. Labour strife, local prejudices and unfulfilled promises convinced nearly all to return to the United States by 1904. Many walked back though a few stayed on, finding new ways to make a living in the greater Sydney area.
Over the next decade, many small groups of Blacks from the Caribbean found their way to Cape Breton. They sailed north in the hopes of economic advancement and many ended up working in the coal and steel industries. Whitney Pier was one area they settled but there were other communities as well. The transplanted Caribbean beliefs and customs added a vibrant, new dimension to Cape Breton life.
References
Webster's Ninth New Collogiate Dictionary, Thomas Allen & Son Limited, pg. 1107
From Slavery to the Ghetto the Story of the Negro in the Maritimes, Wedderburn, H.A.J., pg. 1
Beneath the Clouds of the Promised Land-The Survival of Nova Scotia's Blacks Vol. 1 1600 -1800, Pachai Bridglal pgs. 33
As well as providing an excellent cultural and educational experience for school or group tours, the centre has wonderful facilities you can rent for your next presentation or meeting.