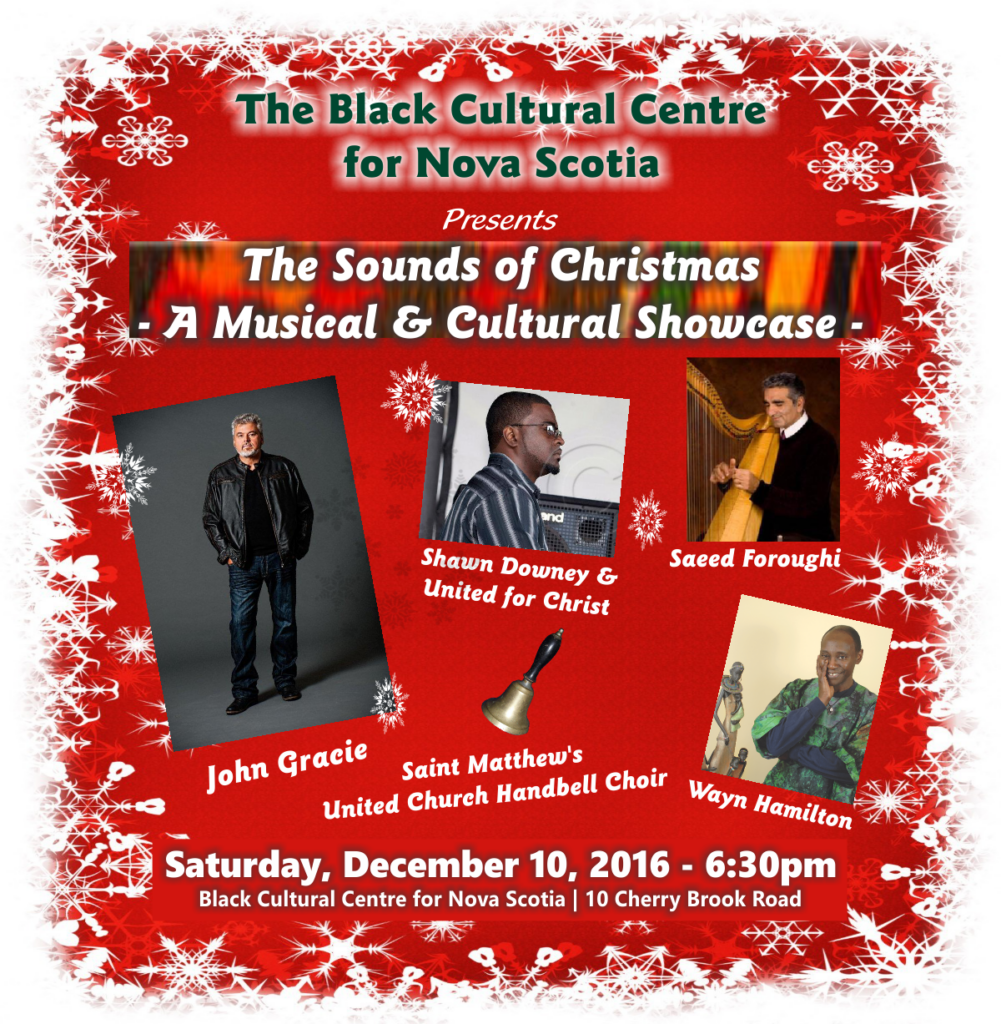 Join us Saturday, the 10th of December 6:30pm
Get into the festive spirit at our annual Christmas Celebration.
This year we will feature music from renowned
Canadian Artist John Gracie, local artist
Shawn Downey and United for Christ,
Harp player Saeed Foroughi and the Saint Matthew's
United Church Handbell Choir. The evening will also
feature a special presentation on Kwanzaa by Wayn Hamilton.
Join us for live music, performed in a cabaret style with
refreshments and a light buffet. A fun filled
relaxing family evening.
Admission is $ 25.00 per person.
Tickets on sale now. Call – 902-434-6223 or visit www.bccns.com
Funds raised will be used to support the ongoing programs and
services of the Black Cultural Centre
Buy Ticket – Online