Dr. Rev. William Pearly Oliver (1912 – 1989)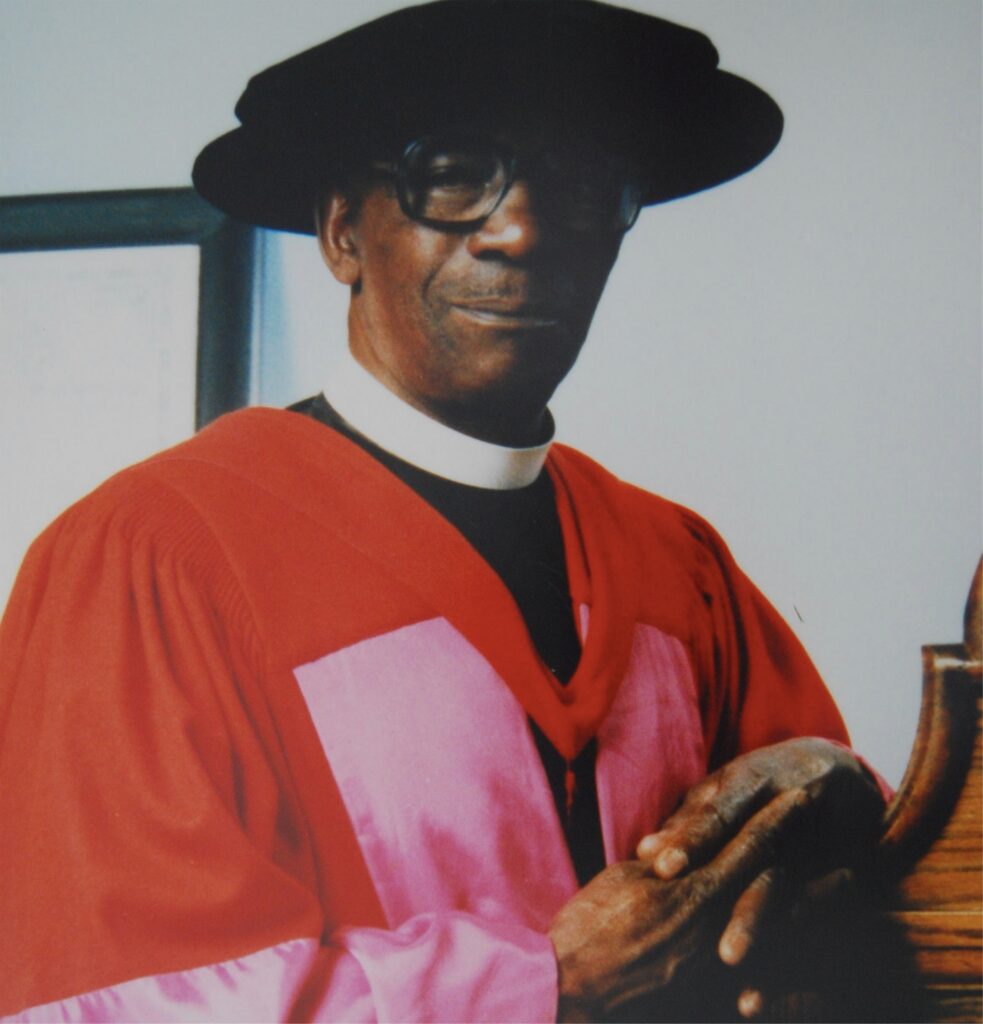 William Pearly Oliver was born February 11, 1912 in Wolfville, Nova Scotia. Oliver entered Acadia University in 1930 after graduating from high school as captain of both the hockey and football teams. He graduated from Acadia with Bachelor of Arts in 1934 and Bachelor of Divinity in 1936, the first African Nova Scotian to graduate with two university degrees. After graduating in 1936, he married his wife, Althea "Pearleen" Borden, who became his partner in his many accomplishments and with whom, he had five sons.
Reverend William P. Oliver pastored at the Windsor Plains Baptist Church until 1937 when he was called to the Cornwallis Street Baptist Church in Halifax (now named "New Horizons Baptist Church"). This church is known as the "Mother Church" of the African United Baptist Association because it was the first church in the province to be owned and operated by members of a Black community. He was the youngest minister to ever serve that historic church and became its longest serving clergyman since its founder, Richard Preston. He provided years of support ministry services to other Black churches in Nova Scotia.
Oliver's 1949 visit to the United States led to his vision for improving educational opportunities for Black communities at home, a task that he pursued for 30 years. He was instrumental in developing both youth and adult education opportunities as a Regional Representative in the Department of Education's Division of Adult Education.
William Pearly Oliver had a life of many accomplishments as a powerful social activist, educator, and a gifted minister. In 1942, Oliver joined the Canadian army where he served as chaplain in the Halifax area. Oliver is considered the "Founding Father" of the Nova Scotia Association for the Advancement of Coloured People (NSAACP), co-founded the Black United Front (BUF) and founder of the Black Cultural Society of Nova Scotia 1977 which led to the creation of the Black Cultural Centre in 1983.
Rev. Dr. Oliver passed away in May of 1989 at the age of 77. He received various honours and awards for his accomplishments and efforts in the community.