Dr. A. Pearleen (Borden) Oliver (1917 – 2008)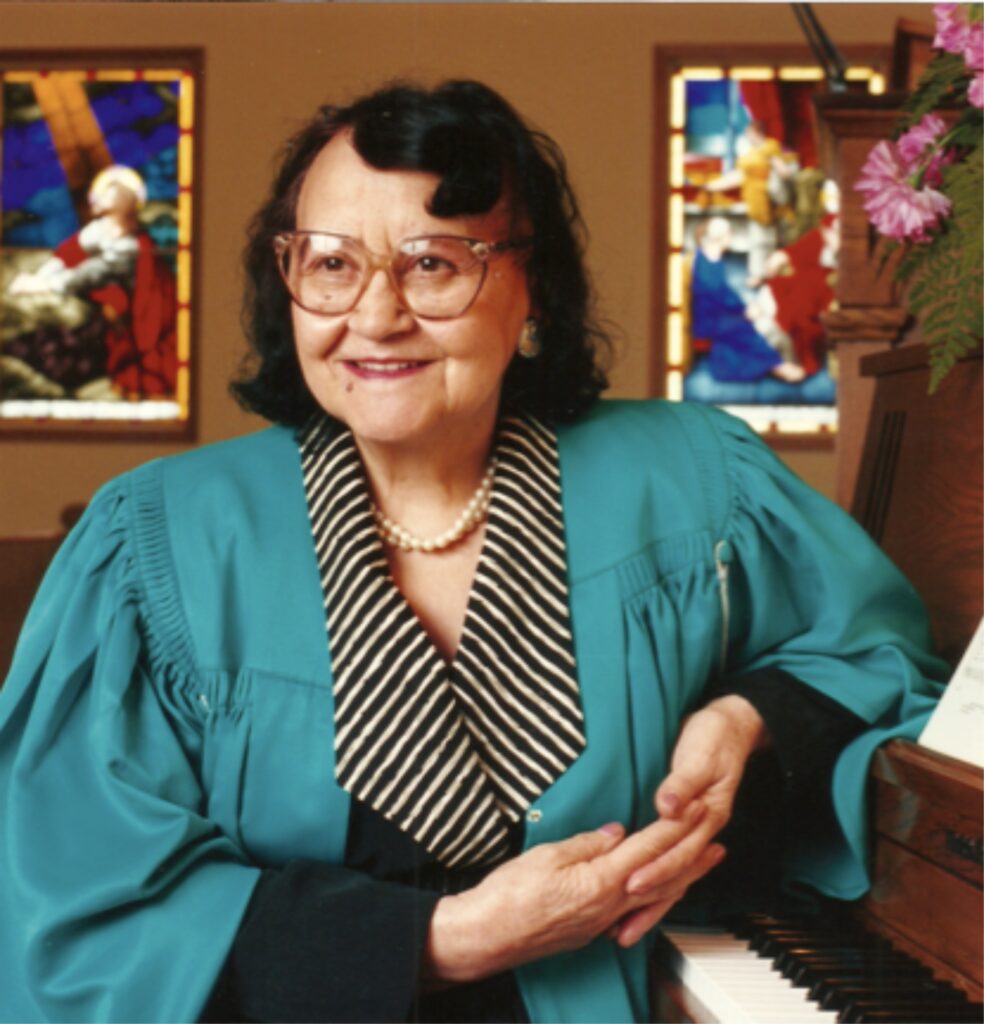 Born Althea "Pearleen" Borden in Cooks Cove, Guysborough county, June 22, 1917, Dr. A. Pearleen Oliver committed herself to over sixty years of active leadership and community involvement. She grew up in New Glasgow, Nova Scotia, and was the first Black graduate of New Glasow High School. Dr. Oliver married Reverend Dr. William P. Oliver in 1936 in Truro, Nova Scotia at the age of nineteen. Together, they worked to improve conditions and opportunities for people of African Descent in Nova Scotia, as well as raising five sons: William Jr., Philip, Leslie, Jules, and Steven.
Dr. Oliver prepared herself well for every task she undertook – learning secretarial skills to help manage church and community affairs – learning music, piano and organ skills so that she could lead choirs and develop church music – reading extensively to prepare convincing logical ways to explain social problems and possible solutions. During the 1940s and 1950s she trained herself to become an effective public speaker, bringing the message of racial injustices to the widest public attention by addressing men's service clubs, government bodies, churches, educators, women's groups, youth organizations and even appearing on radio.
Dr. Pearleen Oliver was an activist who believed that unfair barriers to education and employment faced by African Nova Scotians and other minorities were harmful to the whole society. Throughout her life, Dr. Oliver organized youth training groups, camps, women's groups, choirs, continuing education classes and music classes in several Black communities.
As part of her involvement within the church, Dr. Oliver worked to elevate the role of women in organized religion. In 1953 she founded the Women's Institute of the African United Baptist Association and in 1976 became the first female moderator of the African United Baptist Association. Dr. Pearleen Oliver was also an accomplished author of African Nova Scotian historical works.
Dr. Pearleen Oliver received significant awards and honours in recognition of her accomplishments within the community. Dr. A. Pearleen Oliver passed away in July of 2008 at the age of 91. She is remembered as a human rights activist, youth leader, and mentor among her many other roles within the community.