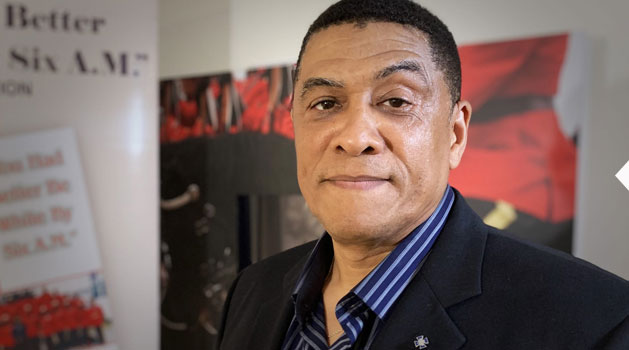 President of The Black Cultural Society
A Halifax, Nova Scotia-based writer, author, historian and a sergeant with the RCMP, Craig M. Smith has written extensively on African–Canadian achievement. His books include: Journey: An African Canadian Educational Resource (2000); The Ultimate African Heritage Quiz Book: Maritime Edition (2008); The Journey Continues: An Atlantic Canadian Black Experience (2012). Craig was a featured scholar for the Nova Scotia Civil Rights documentary film, The Long Road to Justice: The Viola Desmond Story (2011). He was also instrumental in the development of an action-filled 3D educational video game based on the life of Rev. Richard Preston, a Virginia-born former slave who reached Nova Scotia in search of his mother, a Black refugee of the War of 1812; Preston was the first minister of the Cornwallis Street Baptist Church, Halifax, was the driving force behind the founding of a lasting network of African Baptist churches in Nova Scotia, and founded a racially integrated Abolition Society to promote abolition in the USA. Craig Smith is a Harry Jerome Award winner (a national award for excellence in African–Canadian achievement), a Rev. Dr. W.P. Oliver Wall of Honour inductee of the Black Cultural Centre for Nova Scotia, and has been featured in Who's Who in Black Canada.
In September 2015, Sgt. Craig Marshall Smith, M.O.M, became the first Black RCMP member to be appointed to the Order of Merit of Police Forces. In a ceremony held at Rideau Hall in Ottawa, The Right Honourable David Johnston, Governor General of Canada presented the recipients with their medal.